Sitka WhaleFest
Print Design & Illustration
TOOLS: PROCREATE, ADOBE ILLUSTRATOR, ADOBE INDESIGN

I created posters, tickets, and other graphics for Sitka Whalefest 2023, hosted by the Sitka Sound Science Center. The theme of the 2023 event is Sound Science: Voices from the Ocean.
Before starting the project, the SSSC team showed me their archive of several decades-worth of WhaleFest designs. These illustrations were inspired by several of the old festival designs, which were created by local printmakers who etched or carved the designs.
I created a color scheme for WhaleFest that is distinct but complementary to the
Sitka Sound Science Center's brand
. We wanted these illustrations to have a lot of life and color, since WhaleFest brings a lot of fun, opportunity to learn, and energy to rainy falltime Sitka.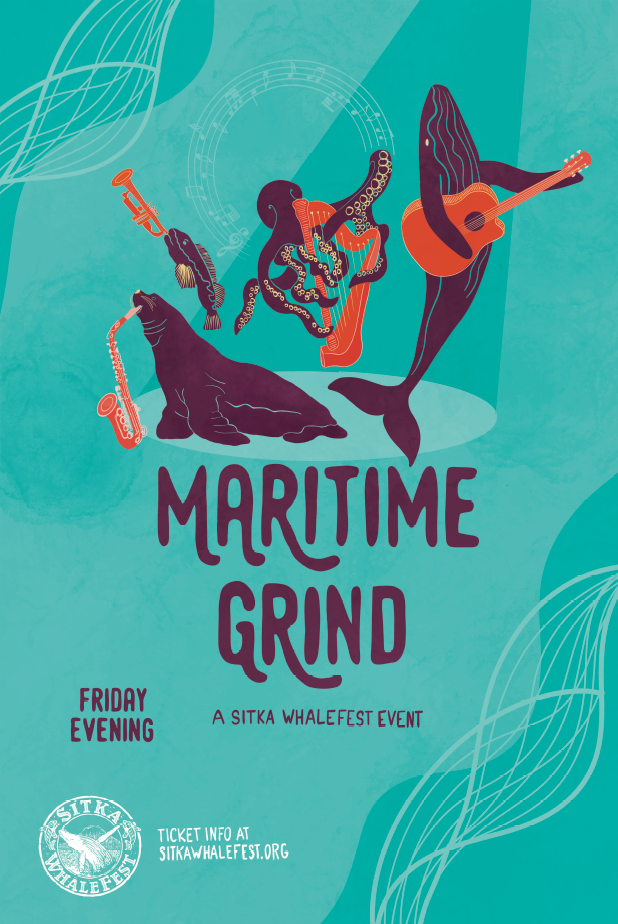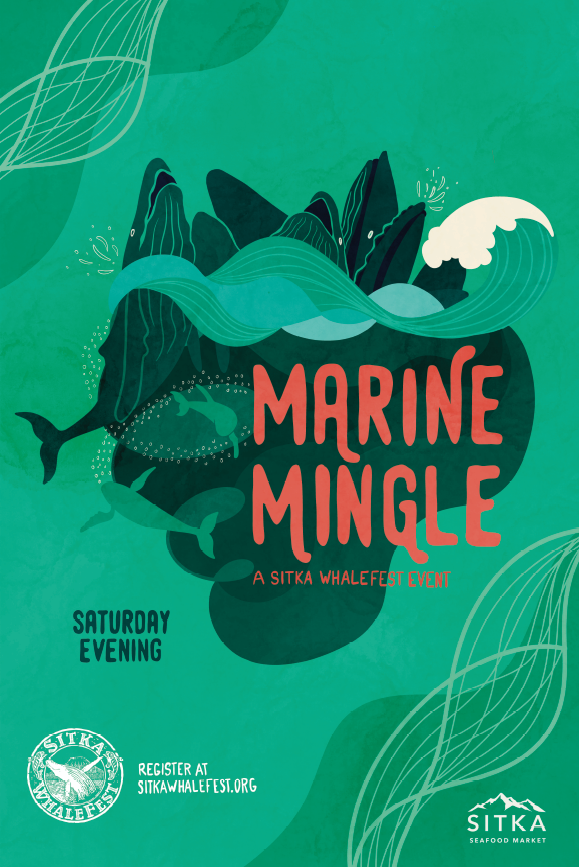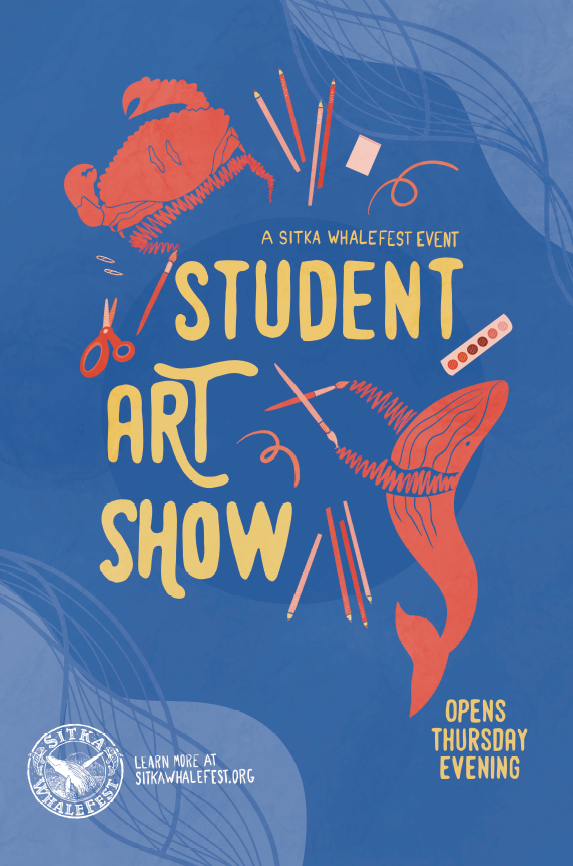 Additionally, I created a main poster for the entire event, as well as a t shirt and sticker design. All of the designs incorporated sound waves and "echolocation" circles to allude the the festival's "Sound" theme.