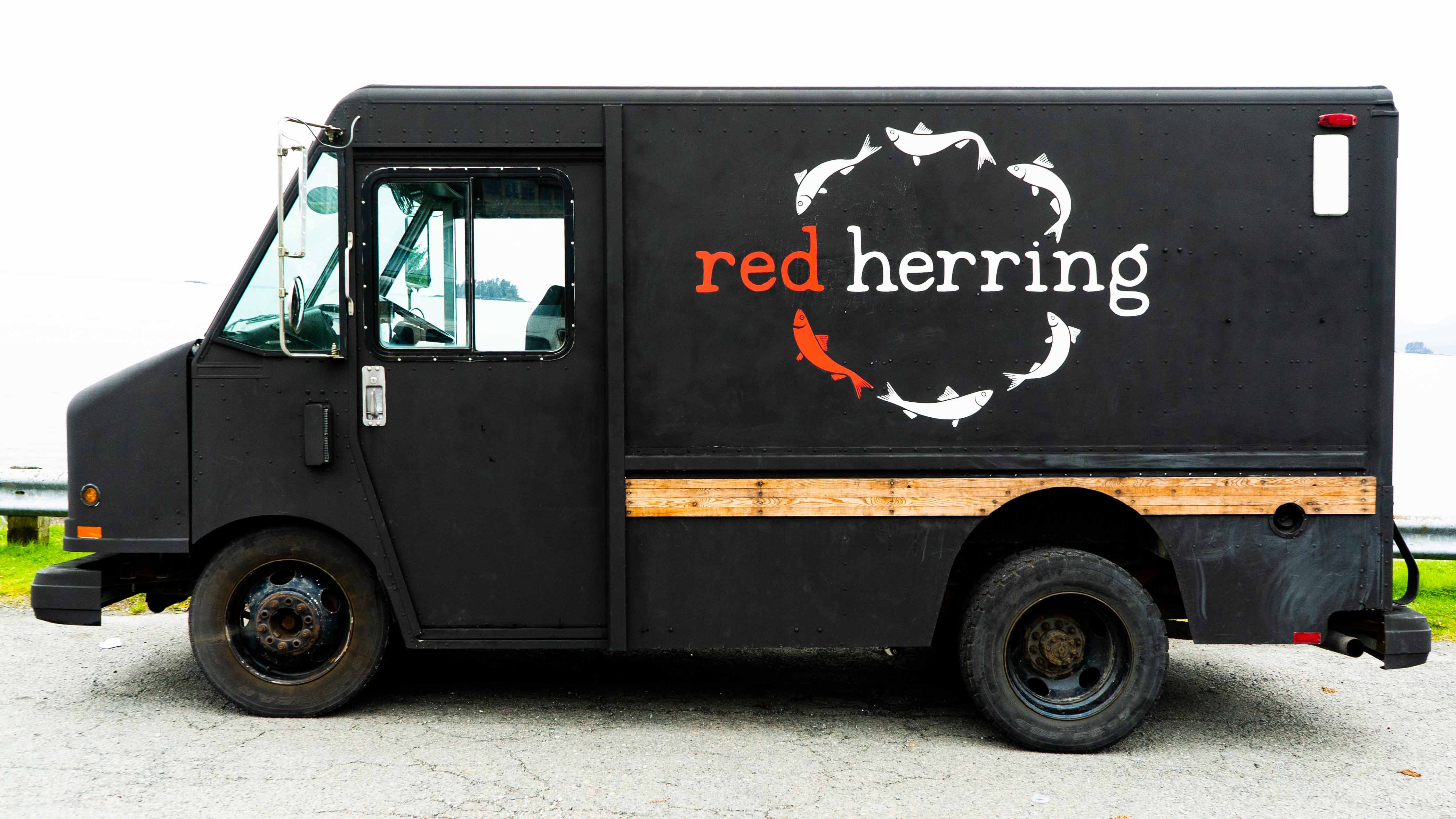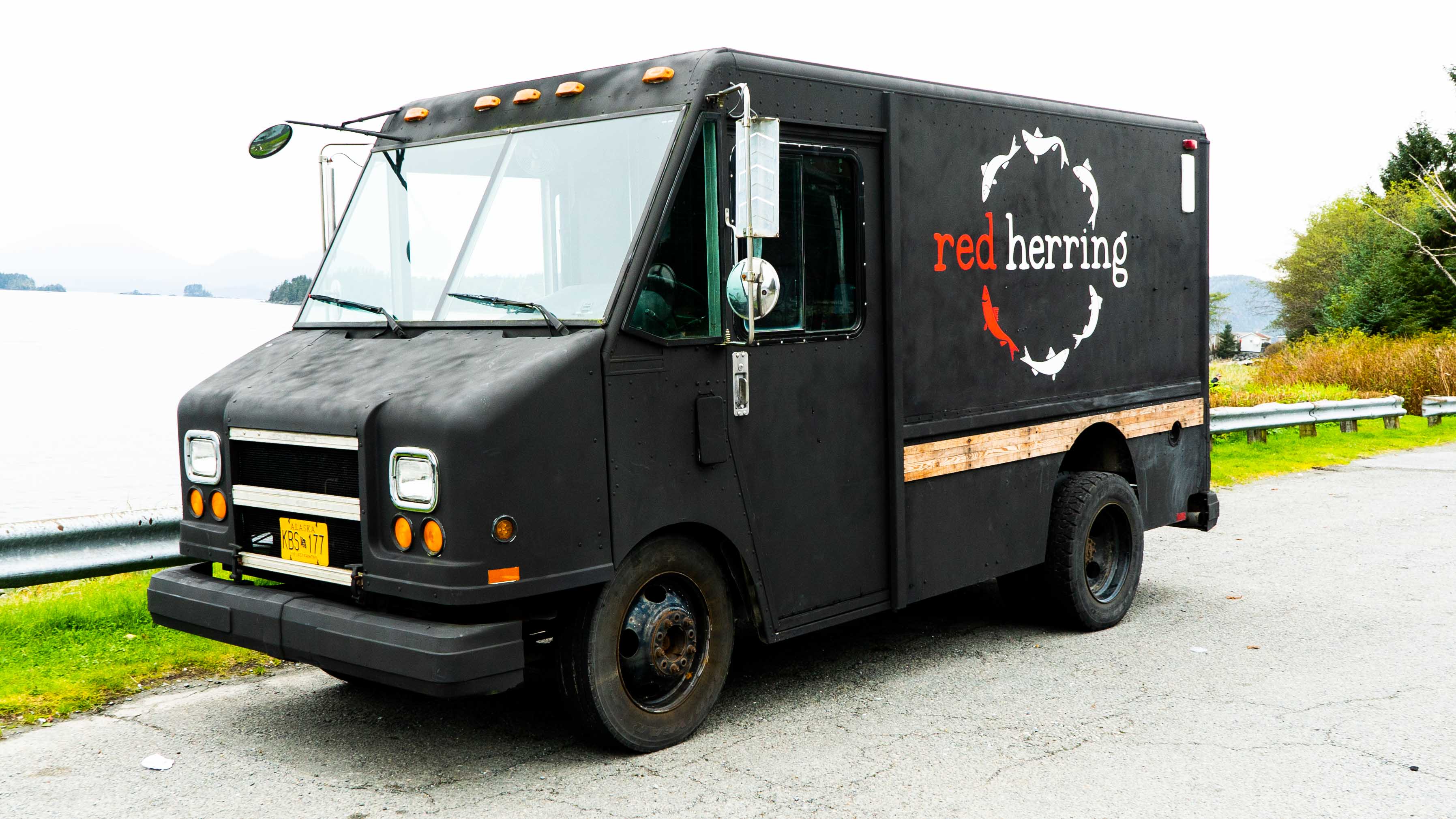 Red Herring Logo & Swag Design

I created this logo & swag design for Red Herring food truck.

A "red herring" is a clue or peice of information in literature that is intended to distract or trick the reader. The owner of the business, who is also a writer, wanted to play around with this idea in the identity of the business.

The chefs at red herring make incredible on-the-go lunches using local ingredient and unique recipes. We wanted the final look to be quirky and a bit mischevious, with bright colors and a color palette that would attract attention from locals and tourists walking by on Sitka's busy Lincoln Street.