Northern Latitudes Partnerships Brand, Web Design, & Web Development

COLLABORATORS: BETHANY GOODRICH (PHOTO, WRITING AND COMMS STRATEGY), LIONE CLARE (PHOTO, WRITING AND COMMS STRATEGY)
TOOLS: ADOBE ILLUSTRATOR, WORDPRESS, HTML, CSS, PHP

The Northern Latitudes Partnerships include three regional partnerships in Alaska and western Canada. They work to help communities be culturally, environmentally, and economically secure in a rapidly changing North and envision a future where northern lands, waters, and ways of life are sustained for generations.

I worked with Bethany Goodrich & Lione Clare on this rebrand project. The image was inspired by a photo of the Yukon river delta, since the Yukon spans all three regions that the NLP regional partnerships work within.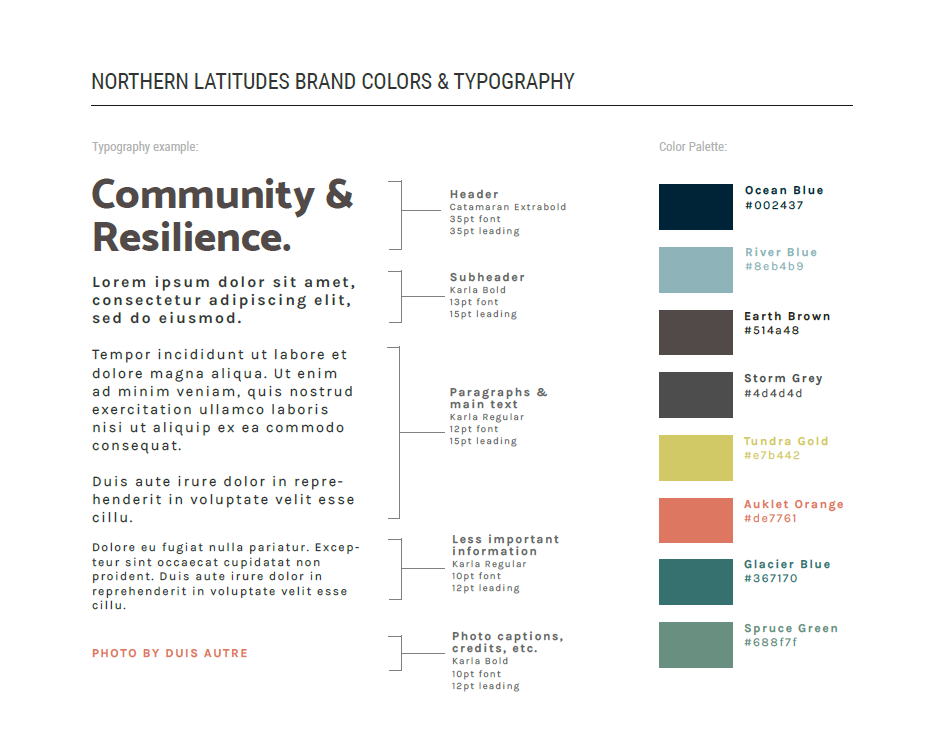 After we completed the rebrand, I designed and developed a new website for the partnership, for which I created a custom theme using the Wordpress platform.

Visit the website here.