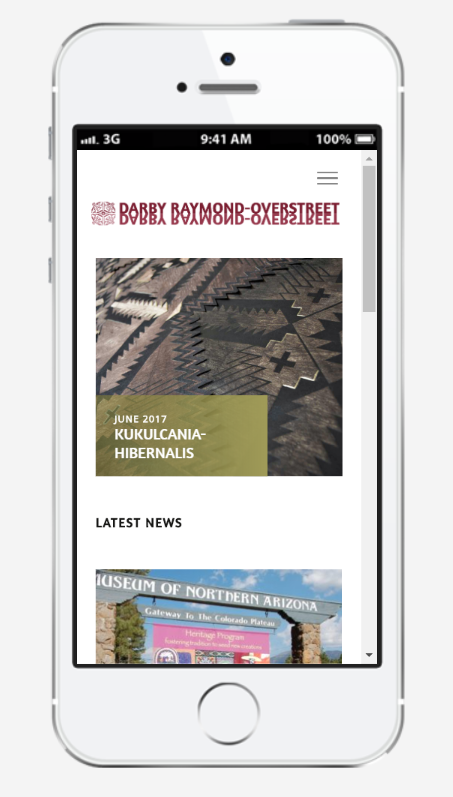 Darby Raymond-Overstreet: Web Design & Branding

Darby Raymond-Overstreet is an award winning digital artist and printmaker. Using Darby's amazing existing piece, "Ataraxia", we worked together to develop a logo and website based around the symmetrical, patterned, reflective nature of her work.
We put together a portfolio with sorting capability to allow viewers to navigate through her various mediums & project types, all while maintaining a consistant look. We stuck with a minimalistic design and lots of space to really let her beautiful really work shine through.